Ruby on Rails (often referred to as just "Rails") is a framework for building websites that can make it more affordable to create and maintain your site, while simultaneously offering improved performance and faster development times.
From project management point of view, Ruby on Rails community advocate Agile web development – an iterative development method, that encourages collaborative and flexible approach, which is particularly well suited for web application development with fast changing requirements.
In general, Rails gives you more "bang for your buck" as a business owner, without sacrificing flexibility or performance. We have also found, however, that there are some projects for which Ruby on Rails is not the best choice. Below are some guidelines for determining whether Ruby on Rails would be a good choice for your project.
The benefits of Ruby on Rails
Overall, as a business owner, the three largest benefits you can expect with Ruby on Rails are:
QUICKER LAUNCH. Sites that would traditionally take 12 weeks to build can commonly be launched inside of 6 weeks with Ruby on Rails. This time savings results from a few factors: a leaner code-base (fewer lines of redundant code), a modular design (re-using existing components rather than building everything from scratch), and the availability of existing plugins (again, reducing the need to build features from scratch).
EASIER CHANGES. After site launch, future modifications to your site (e.g., adding new features, making changes to the data model) can be made more quickly, for the same reasons noted above.
MORE COST-EFFECTIVE. Because of the speed with which Rails sites can be built and modified, you spend less money to create and maintain the website — without compromising the quality, performance, or scalability of your site.
When to use Ruby on Rails
In our experience, Rails is an ideal solution if your site falls into one or more of the following categories: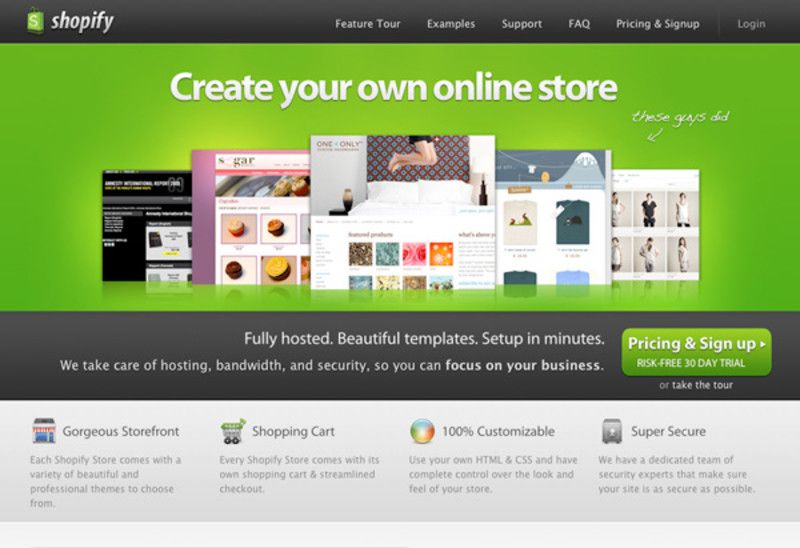 Shopify has raised over $122 million in funding for the growth of its platform. Shopify lets you build your own online store. You can accept credit cards, manage orders, customise your storefront and more.
Most e-commerce sites benefit tremendously from Rails' user-friendly features and modular approach to site development. We can also include features that you would normally only find in high-end e-commerce suites, such as bulk uploads and updates (for product descriptions and photos, extremely handy when you have thousands of products), custom pricing algorithms, and on-the-fly photo resizing/cropping (especially handy for making product thumbnails for browse pages).
SOCIAL & MEMBERSHIP SITES.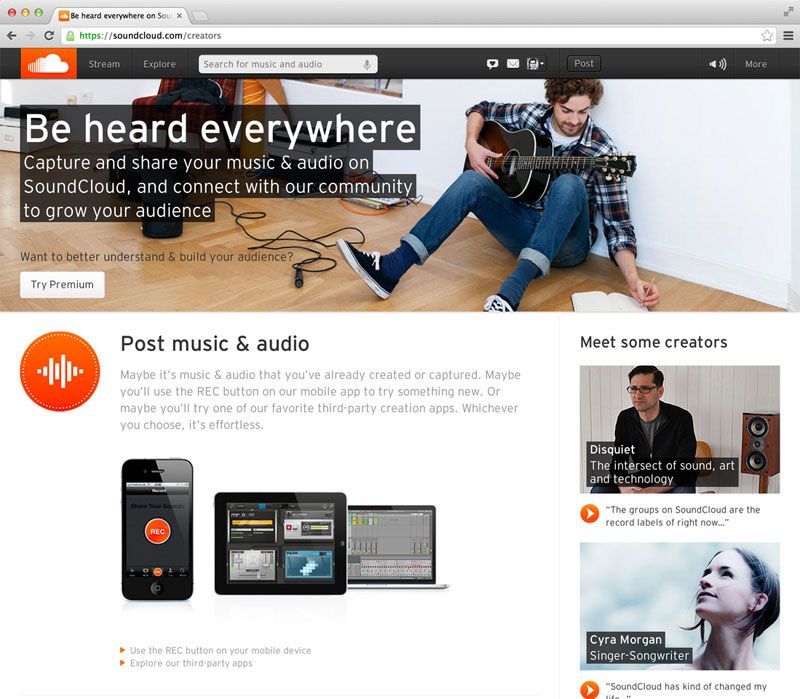 SoundCloud is personally one of my most used apps and I love every part of it and what it has to offer. It's the world's leading social sound platform where anyone can create sounds and share them everywhere. It is easy to record and promote your own music via sharing on various online platforms from social networks to blogs.
Membership and social networking options are pretty much "baked" into Rails. A variety of plugins are available to solve just about any social networking challenge you can think of.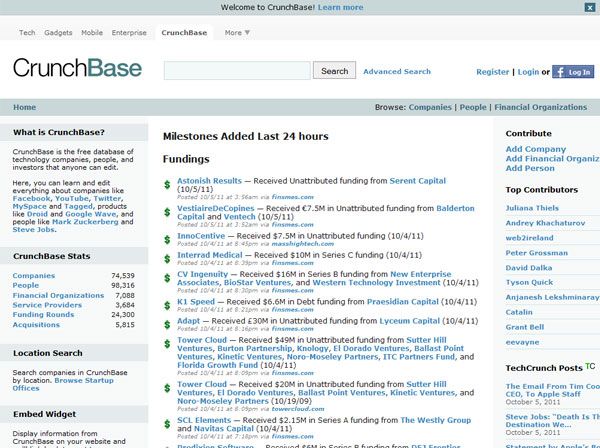 The go to database for the tech companies, people and investors.

If the purpose of your site is to present thousands of articles, audio files, or other database-friendly content, Rails is a great solution because of the ease with which users will be able to navigate the site, and the ease with which you will be able to upload and manage the content.
CUSTOM DATABASE SOLUTIONS.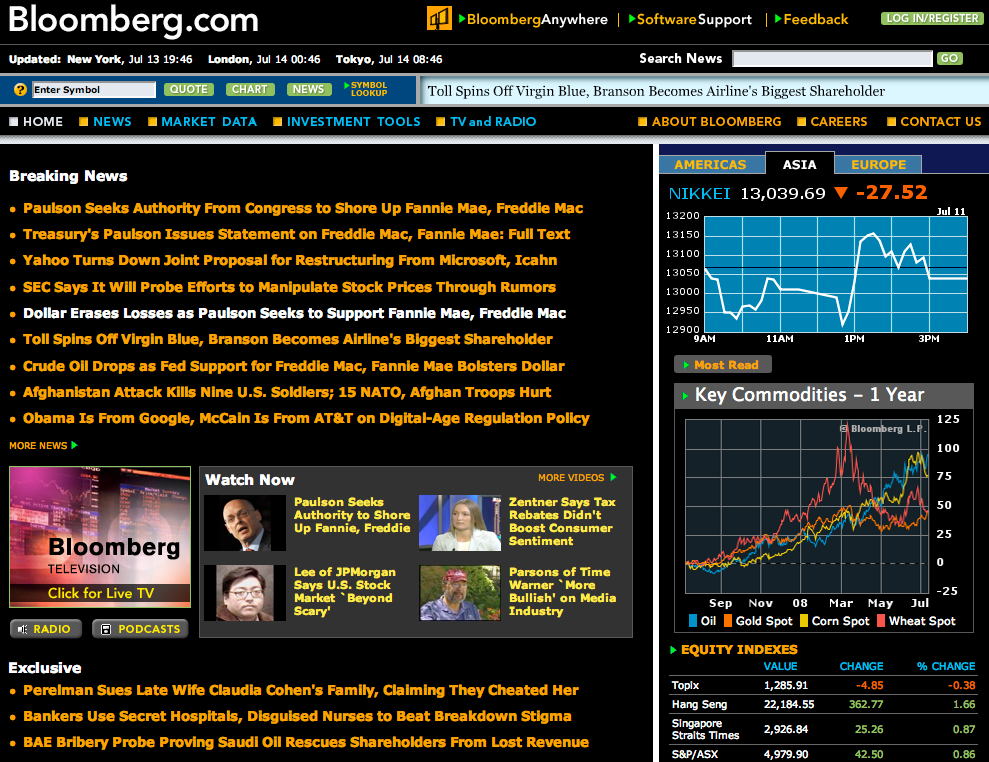 Bloomberg was founded all the way back in 1981, and we all now know who Michael Bloomberg is. With now over 15,000 employees, it's one of the biggest coporations who are now using Ruby on Rails as their main web development framework
More and more new projects are custom solutions requiring a novel database structure to support a creative new business model. In most cases, Rails is an ideal way to realize build these solutions at a fraction of the usual time and expense.
If your site fits into one or more of those categories, generally we would be very comfortable recommending Ruby on Rails as an ideal match.
In conclusion
Our decision to use Rails is above all one of personal preference – we find that it works well for us by enabling the rapid development of dynamic web applications.
Read more at the source